SERVICED APARTMENT IN SAIGON FOR LONG AND SHORT STAYS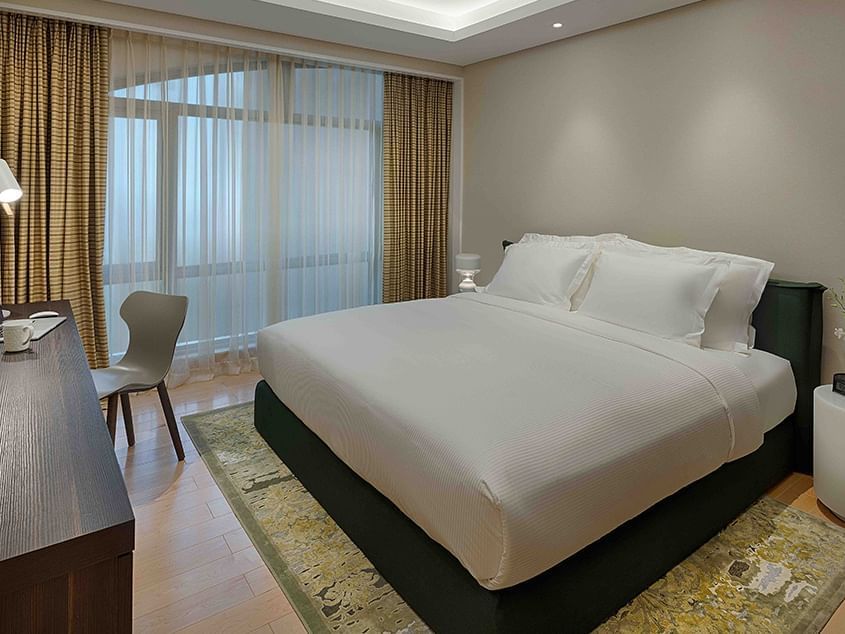 Take a look at our quick-read guide on how to choose a short or long stay servied apartment for rent in Saigon.
1. Location
Stay in a place where you can live like a local, but with the convenience of being able to get around easily and walk from your serviced apartment to parks, restaurants and shops. District 3 in Ho Chi Minh City is a favorite destination for visitors who know the city. While District 1 might be the better-known choice for first time visitors, District 3 is the place to be. With its lively charm, exciting café and restaurant scene, and some of the best green areas in the city it's the perfect combination of residential relaxation and city convenience. It's located close enough to key city attractions and within walking distance to the heart of District 1 and a choice of parks in 15 minutes or less. District 3 is conveniently located just 15 minutes by taxi from Tan Son Nhat International Airport.
2. Reviews
Every apartment hotel will tell you they're the best, but to choose the best serviced apartment in Ho Chi Minh City, read the reviews. Tripadvisor is undoubtedly one of the biggest and most trusted sites for a broad selection of reviews to read through. Make use of the 'popular mentions' feature to see what common phases guests use in their reviews. Look for phrases that appeal to you and meet your travel needs. Not only is Sherwood Suites Saigon one of the top 10 hotels in Ho Chi Minh City (out of nearly 1500 listed on Tripadvisor), it was also awarded a 'Best of the Best' Travellers' Choice award for 2021 (which puts it in the top 1% of properties in the world), and recognised by Tripadvisor as one of the top 5 hotels in Vietnam.
3. Amenities
Whether you're travelling with your family on vacation, or visiting Vietnam solo for business, and whether you're here for a few weeks or a few months, choosing a serviced apartment with the right selection of services and amenities is very important. From the anti-allergen wood floors and Italian designer furnishings to the fully equipped kitchen and high-speed Wi-Fi, and from the indoor pool and gym to the concierge and the free city shuttle, Sherwood Suites has everything you need to make you feel at home and looked after.
4. Space
Rather than feeling squashed in a tiny hotel room in a busy city, choose a serviced apartment that doesn't compromise on space. At Sherwood Suites the rooms range from 54sqm Studios to the 118sqm two-bedroom Grand Suite and make use of clever designs to create some of the most spacious serviced apartment hotel rooms in the city.
5. Dining
The right choice of serviced apartment in Ho Chi Minh City should not only have a well-equipped kitchen, but also have a choice of in-house drinks and dining options and be close enough to nearby restaurants. At Sherwood Suites you can enjoy all-day Mediterranean and Asian dishes at Le Cafe Restaurant and Bar, everything from coffee to cocktails at the Lobby Bar, as well as drinks by the pool or dining delivered to your room. Best of all, guests enjoying all the short and long stay serviced apartment benefits of Sherwood Suites are also close to the city's foodie district with plenty of great restaurants, street food stalls and coffee shops to choose from.