CHOOSING THE BEST FAMILY HOTEL IN HO CHI MINH CITY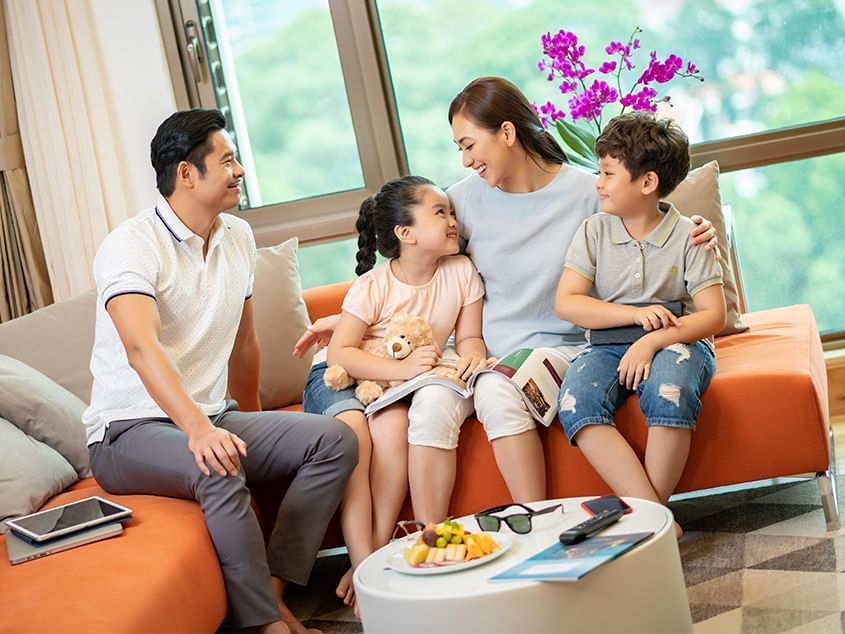 Are you taking the family to Ho Chi Minh City? Anyone who has travelled with children will be well aware that parents and kids often want quite different things from the trip. To ensure that everyone is happy during the journey, it is essential to choose a top quality family hotel. With this in mind, here is a quick guide to help you to choose the ideal family hotel in Ho Chi Minh City.
One destination well worth your attention is Sherwood Suites Saigon. Here, you will find a fully-equipped playground for your kids. The area is colourfully designed, with a climbable honeycomb walls, and an array of toys from giant dice to a slide. The playground is specifically designed to be as safe as possible for your little ones, meaning that you can relax while they have a good time. In terms of nearby attractions, older children might benefit from an educational trip to the War Remnants Museum, which is located just around the corner from Sherwood Suites. And for you, the parents, lounge poolside with your favourite cocktail from the poolside bar or grab a quick workout in the fully-equipped fitness centre, then unwind in the sauna and steam bath.
Another great choice for families is Windsor Plaza Hotel located in District 5, the city's historic Chinatown. The hotel offers a locally-renowned buffet restaurant that serves favourite Vietnamese and international fare. Additionally, on the fifth floor, Ngan Dinh Restaurant serves up authentic Cantonese cuisine. For adventure, take the complimentary shuttle to District 1 to see the city's most popular sites, or hop on the District 5 shuttle and check out the historic areas of the city including the famed Cho Lon market and the traditional medicine street.
Finally, we have the Reverie Saigon, a lush hotel with some of the city's largest rooms and suites, giving you and your family ample space. The hotel's design features a collection of Italian designer furniture, each corner of the hotel is an Instagrammable moment with spectacular pieces of art throughout. The hotel is situated in the heart of the city, right along the famed Nguyen Hue walking street. In addition, the hotel offers some of the best fine dining in the city, kids will love The Long which features authentic Neapolitan pizza, homemade gelato and some creative mocktails and smoothies.